Now that you have Google Maps Business View, sharing the imagery of your business is easier than ever. It is easily embedded and shared by using the settings cog at the bottom right of the screen when using desktop. You can now also grab a link to share directly from your mobile device in the Google Maps app. Moving around in the tour is rather easy once you familiarize yourself.
To move the image: Use your mouse to click and drag while releasing the button to view and zoom if necessary.
To move to the next panorama: Click the large grey arrows once as they come up pointing in a given direction. Use the directional arrows to move the panorama. You will still need to use the mouse to navigate to the next panorama or spot in the tour.
To View on Mobile: Download the Google Maps Application and find the business. Touch screen devices make it really easy to navigate with swipes of the finger. Double taps are the easiest way to move from one panorama (scene) to the next. Most devices are also equipped with a Gyroscopic mode, so that the user can move the device around in front of them showing a bubble of content.
Embedding the tour on your own website, sharing via
email, or social media is accomplished in a few steps.
It is much like embedding a YouTube player or basic
Google Direction Maps.
Find the view you want to start with (each time you move the view a different code will be generated).

Once you have the starting view the way you would

like, click the "drop down buttons" at the top left of your desktop screen. For mobile, open in Google Maps and click the options in the top right corner.

Copy the URL link directly from this window (for

sharing via email). Or click "Customize and Preview

Embedded Map". This will give you options to custom

size the embedded window for your website.

From there copy the code and place on your site.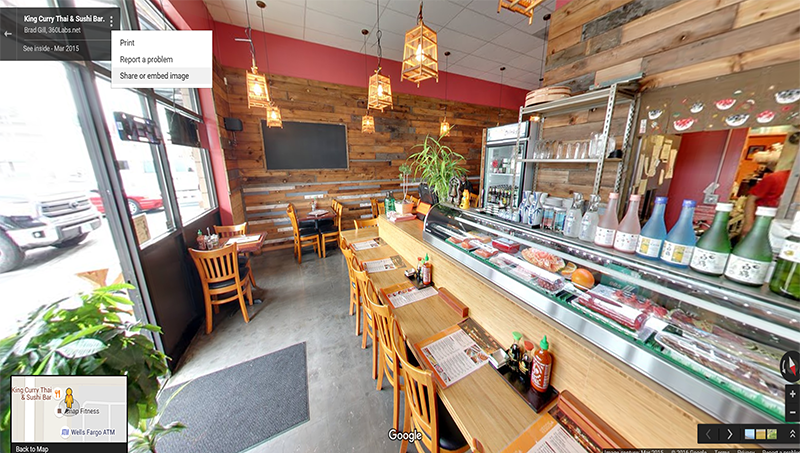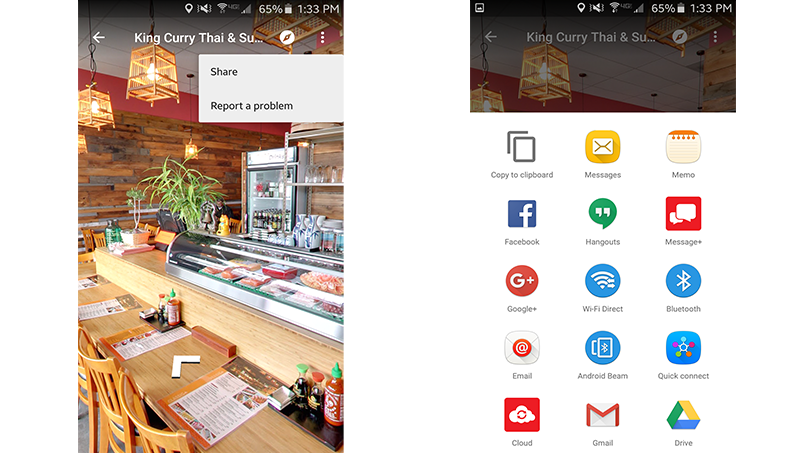 If you want to know how to embed your tour to your Facebook Page, check out our blog.
If just a simple tour isn't enough, menus, calls-to-action, e-markets, and reservations can be added with developer designed overlays. This interactivity will certainly enhance your user experience and assist with drawing in more customers. Contact us today if you ever have questions about how we can help you. Take a look at this example: