Submitted by Matt Rowell on
We've seen a huge influx of new devices and hardware for viewing VR content lately. We wanted to give everybody the low-down on what's available now, what's coming and how much it'll cost you. It might be a lot cheaper than you think to join the VR revolution! There's thousands of 360° interactive videos out there waiting to be watched. So read on, you might find some new toys for your Christmas list.
Virtual Reality Display Holders
These devices serve as containers for your phone and rely on your phone's hardware and motion to display 360° video. While more advanced headsets offer integrated motion sensors, with these you are able to look around and you've got limited interaction beyond that. Of course the experience is limited to the phone's resolution and speed of motion tracking, so if you are due for that upgrade you might want to plan that visit to your carrier.
Google Cardboard
Google Cardboard is hands down the cheapest way to get your phone strapped to your face to view amazing 360° video content. You can DIY or you can buy a kit for only $25 over at DODOCase. But if you don't have a modern Android phone, you won't be able to use all of it's features. Current fully supported phones are the Nexus 4 and 5, Moto X, Galaxy S4 and S5, and Galaxy Nexus. Of course, you can always use Cardboard without Google's app and run any number of third-party apps.
Durovis Dive
The Durovis Dive at around $80 is a bit of an upgrade from the cardboard in that it's plastic. They've had a small developer following and a few games were created for it, although they'll work with just about any HMD. The insert lenses are easily adjustable front to back and side to side while wearing the hardware. With it's modular design, the Dive supports numerous phones as a display, too many to list here.
vrAse
The vrAse is not yet released for the public, but you can get involved with their kickstarter if you'd like to get on the list and pledge around $80. Unlike the Dive, vrAse blocks out more light and seems to have a more secure fit to the phone. They also have a cleaner barrier between both eyes. But unlike the Dive, it's not possible to adjust lenses while the hardware is pressed to your face. It supports six popular modern smart phones, but requires an additional adapter to fit with non-standard devices.
Zeiss VR One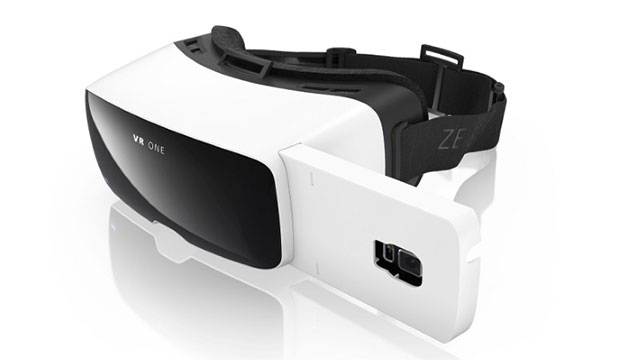 Zeiss enters the market with a VR display holder at $99. The VR One is compatible with the iPhone 6 and Galaxy S5, although they claim that other holders will be created in the future. It also comes with it's own proprietary apps for viewing movies (2D and 3D), viewing photos and Google Street View.
VRTX One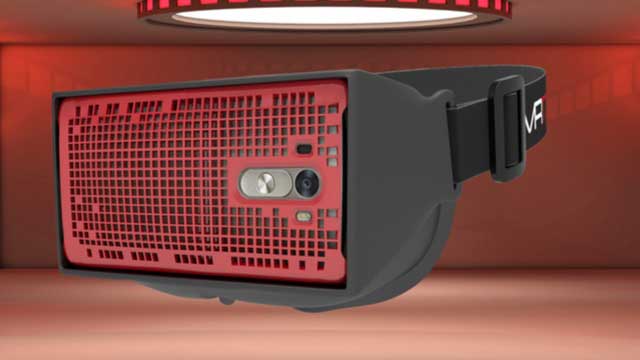 Vortex VR announced the VRTX One in September of this year, another phone holder for $99. This one is designed for the LG G3 Quad HD. The phone has a resolution of 2560x1440 according to LG, which should mean those images viewed from the HMD should be less pixelated.
Archos VR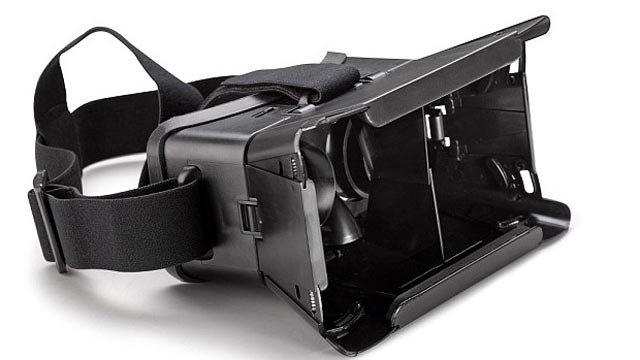 This one is actually a re-brand of a Chinese made product. The real name is quite a mouthful, it's the ColorCross Universal Google Virtual Reality 3D Glasses. Say that 5 times fast! Archos plans to sell their rebrand starting in November for around $29.99 and release a side by side video app to accompany it, but you can find it now on Amazon and other sites if you can't wait. At this price point, this plastic body HMD is a cheaper option than the Durovis Dive or vrAse. It works with any phone smaller than 6". However, critics say the phone is set too far away from your face, giving it a bit of a tunnel effect, so perhaps the Dive and the vrAse have the edge on design.
VRSmartView
The VRSmartView is said to be compatible with Apple, Samsung, HTC, Nokia and most other leading brands of Smartphones. It comes in cheaper than vrAse or a Durovis Dive at right around $45. Pre-orders are open now on their website, with estimated ship dates of December 2014. Their website lists a number of popular VR apps, the same apps you can use with any of these phone holders.
Virtual Reality Devices
We break these devices off into their own separate class, because unlike the phone holders they actually have some functionality or sensors of their own. Whether they work with a PC, smart phone + additional sensors or a video game console – they offer advanced interaction and more of an in-depth gaming experience.
Oculus Rift
The Oculus Rift is currently only available as a development kit, from $300-350, and the consumer version is rumored to cost in the $200-400 range. Oculus won't mention a release date, it reminds me of the "when it's done" release dates back in my PC gaming days. No doubt that's John Carmack's influence.
Samsung Gear VR
At first we all thought the Samsung Gear VR was an Oculus competitor, although we later learned that Samsung and Oculus were partnered. This viewer seems to focus more on watching cinematic experiences and less on gaming. The Gear VR is built for the Samsung Galaxy Note 4, a huge "phablet" which boasts a resolution of 2560 x 1440. The Gear VR hardware itself will run you $200, plus you'll have to foot the bill for that new Note 4.
Project Morpheus
Sony's VR option pairs with the PlayStation 4. Dubbed Project Morpheus, this HMD works along with the PlayStation Camera to track motion and the PS Move controller for input. No details on pricing or a release date as of yet. We're also unsure on whether or not watching 360° video content is a use case for Project Morpheus, but why not?
GameFace
GameFace is a self contained device with it's own internal Android operating system and 2.5k display. The idea is that it won't be tethered to any device and would require no PC or console gaming system in order to run the games. As of the time of writing, there's currently no pricing information and the SDK has not been made available. Gameface Labs boasts several content partners and more than 60 popular existing Android games that already work with the display.
Avegant Glyph
The Avegant Glyph doesn't actually have a screen, but performs some form of voodoo magic to actually project images directly to your retinas. And unlike other devices, the Glyph was designed around headphones. According to most who've used it (sadly, we haven't), you don't see pixels like most screen displays. It'll run you $499, and is available for pre-order now and slated for release in 2015. This looks like the ultimate air travel accessory!
VRVANA Totem
The VRVANA Totem is the underdog in this battle against industry giants. Unfortunately their Kickstarter project did not meet the goal, but according to their blog they're going back to the drawing board. It has (or would have had) it's own integrated screen and cameras for motion tracking, 1080p resolution (for both eyes). It boasts proprietary hardware acceleration, surround sound in stereo, individual focus per eye, dedicated buttons and oversize lenses.
Merge VR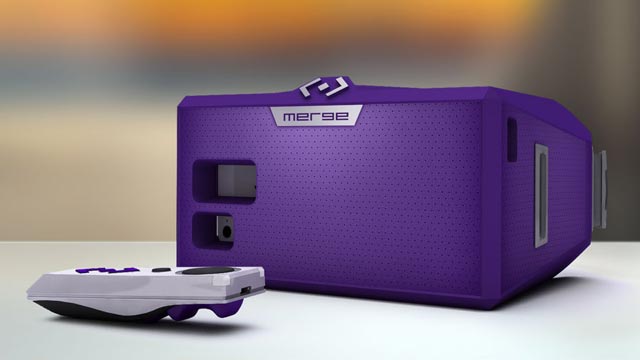 Merge VR is unique in that it has it's own bluetooth gesture controller, which is why it falls in the VR devices category. It's compatible with both Android and iOS, has adjustable lenses and is made from a comfortable dense foam. With their app, Merge Start, you can find VR content and select what to watch or play without leaving the VR interface. You can pre-order for $99 on their website, however there's no mention of an estimated delivery date.
Need Apps to Play With?
Check out our post about available apps for viewing 360° interactive video with these headsets. Some of the buzz about these products suggest that content is lacking. However, if you know where to look, there's a lot out there!