About Through Darcelle's Eyes
Walter Cole, aka Darcelle XV, is the oldest living performing drag queen in the West Coast's longest running drag show. She's won a Guinness World Record and a regional Emmy for her vivacious shows that showcase humor, glitz, and yes, even a pair of bedazzled, glowing chaps for her performance of Glen Campbell's Rhinestone Cowboy!
At 87 years old, Darcelle shows no signs of slowing down. She continues to wow audiences with her weekly performances, and advocacy for the LGBTQIA community is always part of the mix. Such work is nothing new for Darcelle, who has been an integral part of the gay-rights movement in Portland since it began.
"Through Darcelle's Eyes" will introduce audiences to the life and journey of a legendary performer who braved discrimination and never backed down. Our 360 documentary will showcase interviews with Darcelle, performance footage, and creatively staged animations of Portland's past. Our hope for this film is simple: preserve and honor the history of one of America's most cherished performers, the one and only Darcelle XV.
A whole new world of entertainment awaits the viewer of "Through Darcelle's Eye's." Be prepared to laugh, cry, and have your perspective opened wider than ever before.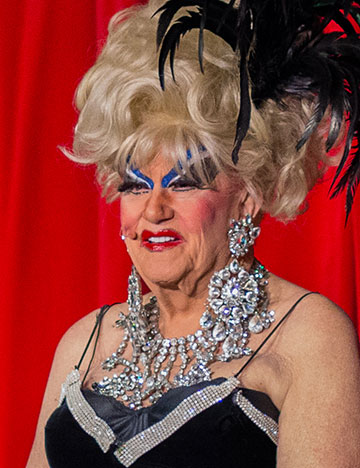 Through Darcelle's Eyes is available on the 360 Labs App, available on these platforms:
It can also be viewed on Facebook, YouTube & Oculus Media.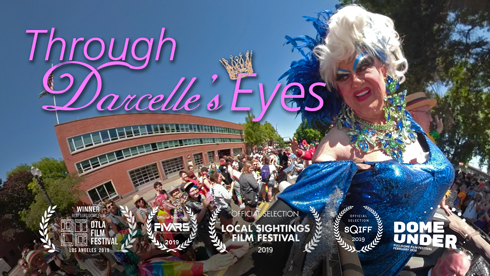 Executive Producer: Supported By: