Custom Virtual Tours
Full 360° Virtual Experiences
Due to the explosive popularity of Virtual Reality and 360° video, a professional quality virtual tour should be on the radar for every business as a valuable marketing tool. New technology has made the virtual tour experience more accessible and engaging than ever before.
We capture sharp high resolution full 360° panoramas in high dynamic range (HDR) and deliver them in custom tailored mobile first web applications for your audience to enjoy them on desktop, mobile devices, and even in VR headsets.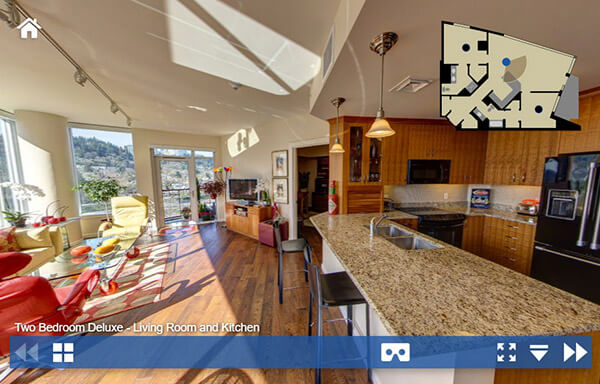 Optimized for Every Screen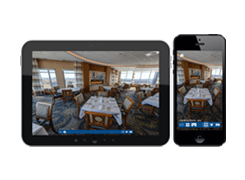 Mobile
All of our virtual tours are optimized with mobile first design principles. Most iOS, Android and Windows phone devices are supported with easy to use touch UI.
Desktop
Viewers can click and drag to explore the virtual tour on desktop computers while viewing 360 images in the highest resolution.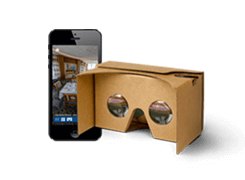 Virtual Reality
Viewers with Google Cardboard, Samsung Gear VR, Oculus Rift and other popular VR headsets will be able to experience your virtual tours like they are really there!
Ambient Sound
Great sound design makes scenes feel more realistic, providing an immersive experience.
Image Galleries
Allow viewers to get a closer look at your products and services with photo galleries.
Floor Plans
We can take your schematics and design custom floor plan navigation.
Music
Background music can add ambience and life to any scene.
Maps
Google Maps or Bing Maps can be integrated for wayfinding or navigation.
Narration
For a guided tour feel, we can integrate professional VO, and offer the recording studio services.
Video
Embed video from YouTube or Vimeo directly inside the virtual tour.
Text / CTA
Whether it's buying a product or learning more about a service, your virtual tour can drive conversions.
Social Sharing
Intelligent meta tagging allows for beautiful eye-catching social media posts of your tour.
Google Street View Integration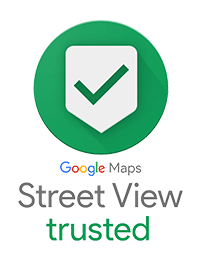 Through Street View and the Street View app, Google allows you to publish interactive walk-throughs of any business or place directly on Google Maps. When customers or prospects search for your business, these images appear alongside your listing, enticing viewers to look inside and explore.
We've been certified Street View | Trusted photographers since 2012. As experts in the Google ecosystem, we can help you get the most out of your custom Street View tour with amazing high quality HDR 360° panoramic views with seamless coverage from floor to ceiling. While others attempt to optimize this service with consumer grade cameras in the name of speed, we strive to produce the best quality we can, not cut corners!
Tell us about your project
Every business has a different tour need, big or small. We're here to help you plan the best experience for your potential customers.
Perfect For
Residential Real Estate
Commercial Real Estate
Event Venues
Campuses and Way-finding
Corporate Recruiting
Hotels and Hospitality