Dome & Planetarium Production
Domes and planetariums are the perfect way to present memorable and exciting immersive content to small to medium audiences. Unlike virtual reality, domes provide a shared experience that everyone can enjoy together.
360 Labs can help you determine the best dome system for your event or installation, and we can also help you produce stunning high resolution content for any dome or projection system. We have a vast library of existing content assets that look amazing on domes and panoramic projection screens.
Check out our 360 dome reels:
Tranquility | Action
Our Dome Production Services
With over a decade of experience shooting immersive content, we can provide epic high resolution live-action video for any dome or projection system. Immersive storytelling is at the core of our business.
We can convert any immersive 360, 180, CG asset or standard content into projection ready video at any resolution desired. We will ensure content is made to spec and works flawlessly at your event.
Not sure what kind of dome you need? We can provide guidance and consulting on the dome system you'll need for the type of experience you'd like to provide, the size of your audience, and physical space.
Content Production for Installations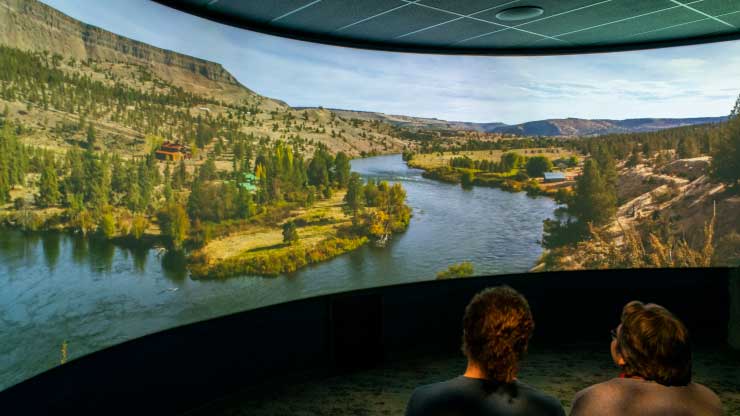 Custom panoramic video walls and wrap-around screens can wow museum and exhibit visitors with amazing quality visuals. 360 Labs has delivered content at resolutions exceeding 12K, expertly stitched together for any size of screen. As seasoned veterans in immersive content production, we can also create custom camera array solutions to capture stunning content in any desired resolution.
Projection systems come in all shapes and sizes and we've worked to deliver to various specs. If you are looking to refresh the content on your existing system, we can help.
Got a Dome or Projection Project?
Tell us about your project
Got a project in mind for a dome, planetarium or custom projection system? We're excited to dive in and help you craft an amazing immersive experience!