360 Labs is a Portland, Oregon based production company specializing in all forms of immersive content. Our goal is to create meaningful and memorable experiences for virtual reality, desktop and mobile applications.
As VR filmmakers, we capture beautiful high resolution experiences in fully immersive 360x180 video. We strive for exceptional quality in the 360 medium, employing advanced panoramic photography techniques, stereoscopy, photogrammetry and gigapixel capture. We work to create truly customized experiences for each client, providing VR application development where a solid user experience is at forefront for every project.
These are only a few of our favorite art forms, above all else we love to capture the world around us. If you're passionate about 360 like we are, we'd love to talk!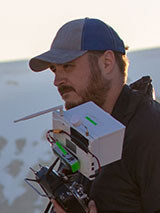 Matt Rowell // Co-Founder / President
Matt is 360 Labs' quality obsessed Director of Photography, and has worked in immersive media for 10+ years. As an early adopter of 360 video, Matt offered consulting and field testing for Google's Seattle engineering office during the early prototype phase of the Google Jump program. As a subject matter expert, Matt was asked to write the Ultimate Guide to 360 Video Production for Samsung's professional grade 3Dx360 camera. He's also a Part 107 certified UAS pilot. Matt's passion for nature preservation and his love for the outdoors fueled 360 Labs' original award winning documentary films such as Tree Huggers, As it Is, and The Fire in Our Backyard.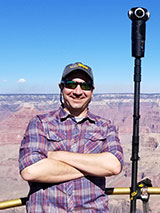 Thomas Hayden // Co-Founder
With more than a decade of work exclusively in virtual reality (VR), Thomas Hayden helped pioneer the new medium of 360° video. The depth of experience he brings to each VR project from concept through production is part of our secret sauce at 360 Labs. Thomas has produced 360 projects for world class brands like GoPro, The Sierra Club, Google, Daimler, the United States Coast Guard, Nike, Columbia Sportswear, and many more. Thomas first learned to tell a story in the old way, around a campfire, as an expedition river guide on the Colorado Plateau. From Mexico to Alaska, wild places have long been his sanctuary, and access to them helped Thomas decide to put down roots in Portland, OR.
Collaborators & Extended Team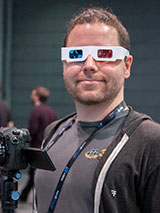 Forrest Brennan // VR Editor / Producer
Forrest is a jack of many trades. He is experienced in all areas of post-production including editing, VFX, motion graphics, soundtrack composition and audio mastering. A graduate from Western State Colorado University, Forrest began working with video in 2010 and 360 production in 2016. Some of his favorite projects include filming Zombie Cats From Mars, teaching video production to high school students in Oregon and learning how to scuba dive for a 360 video in the Red Sea. Forrest enjoys creative collaborating, biking and traveling.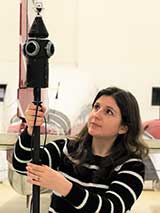 Rachel Bracker // VR Editor / Producer
Rachel is a 360 filmmaker and traditional video editor who loves using emerging tech to tell true stories. She holds a master's degree in multimedia journalism and prioritizes community engagement around all her 360 projects. She believes access to VR and diversity within the industry is vital. Rachel is currently directing With the Wind and the Stars - a 360 docuseries about female pilots. The series is sponsored by 360 Labs and has been featured on YouTube's "Best of VR" and Oculus TV. Between filming and editing, Rachel teaches at NW Documentary and Portland Community College. She enjoys painting in VR, studying Japanese, and going to air shows.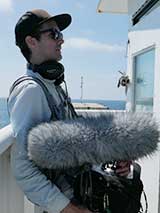 Corey Crawford // Spatial Audio Engineer
Exploring and experimenting with sound has always been at the center of his creative process. Corey's journey with sound started with sampling and tape loops on a 4 track some 20 years ago and has progressed through the infancy of DAW/Computer recording, continuing on to this day. Corey has worked in traditional recording studios, audio post-production film/broadcast, and location audio. Not being afraid to experiment and be at the forefront of technology led him on his journey into spatial audio and VR. When VR hit the market, Corey knew that audio was going to play a major role in fully allowing the viewer to immerse themselves in the experience. The idea of working with spatial audio in its infancy where there is no set rules truly got his creative mind ablaze. He jumped right into this new expression of sound and has gained valuable knowledge working with not only post processing spatial audio but various different ways to capture audio for 360/VR on location.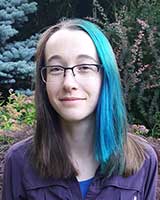 Sonya Neunzert // Unity Developer / 3D Animator
Sonya is a freelance AR/VR artist, creative technologist and programmer. She works in 3D animation, immersive media development, and game development. She works with a variety of creative studios and media production companies around Portland. Sonya graduated from University of Oregon in 2015 with a degree in Digital Art, and thrives on prototyping, problem-solving, and emerging-tech-wrangling. She also teaches 3D art and programming through the Saturday Academy.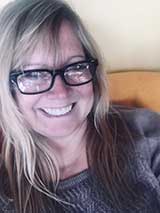 Kristine Severson // Producer / Advisor
Based in San Francisco, Kris Severson has been working with VR content for the past several years. Most recently, she worked at HTC, curating consumer VR content for global digital distribution. She also directed HTC's VR for Impact initiative, which funds social impact projects in areas such as climate change and social equality. Kris is a strong believer in immersive content being able to increase empathy and accelerate awareness and fundraising. She spends her free time as a fine art photographer, and volunteering at local animal shelters.