Experience Virtual Reality
360 Labs has been creating impactful immersive experiences for more than a decade. 360 storytelling is at the core of everything we do, and VR headsets are the perfect vehicle to transport your audience into unforgettable brand experiences. Whether it's a simple immersive video, or an entire world, we can build it with you.
Our capable team can build you a virtual reality experience from the ground up — including concepting, consulting, storyboard, design, full service asset production, sound design, app development and distribution.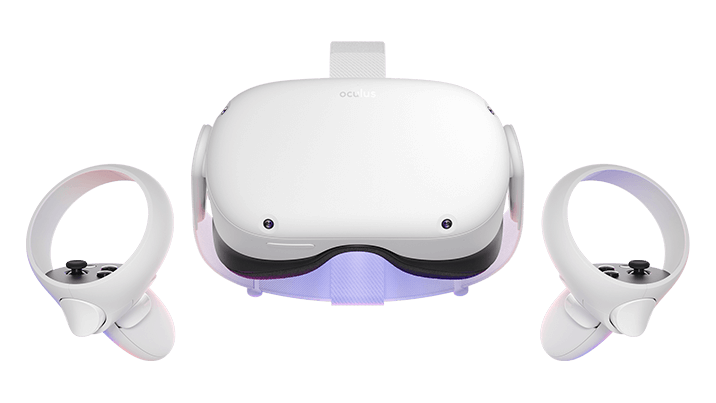 The VR industry is constantly evolving. It's our job to know what's coming next and what works. We help our clients determine the best strategy for success.
We're a full service production company providing capture of 360 photography & video, 3D modeling, and volumetric video.
We help our clients deploy software and hardware solutions to provide a seamless and easy user experience in VR through all distribution channels.
Storytelling with Cinematic VR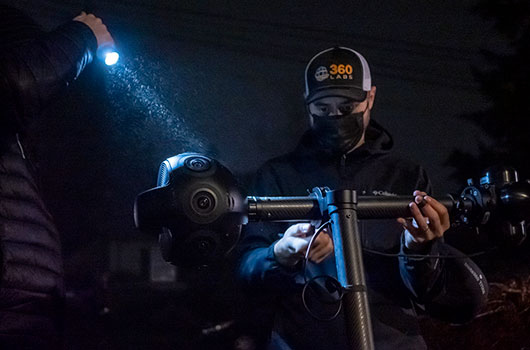 Working in live action video means capturing an adventure that really happened, in a place that really exists. It can be hard to replace that feeling with CG. As photographers and VR filmmakers, we are passionate about capturing real life and immortalizing those moments in immersive video and photos. Since we were panoramic photographers long before VR emerged into the mainstream, thinking outside the frame comes natural to us.
360° photos and videos are the easiest content for new users discovering VR to find and experience, with the lowest barrier to entry. With platforms like YouTube, Facebook, and Meta supporting 360° content, the sky's the limit when it comes to potential audience reach. Immersive content can also be the glue that holds many virtual experiences together, offering photo-realistic backgrounds and interactions with real people.
With custom VR apps, an otherwise passive experience can become an interactive branching narrative where the viewer controls the outcome. With 6DoF VR your audience isn't just inside your experience, they can move around within it. Elements of gamification can reward users for discovering hidden clues, accomplishing learning objectives, or practicing job skills with haptic feedback in training.
While native apps deployed to app stores can sometimes offer the best performance and guaranteed compatibility, hardware agnostic open standards like WebXR can also offer unmatched accessibility no matter what device you choose.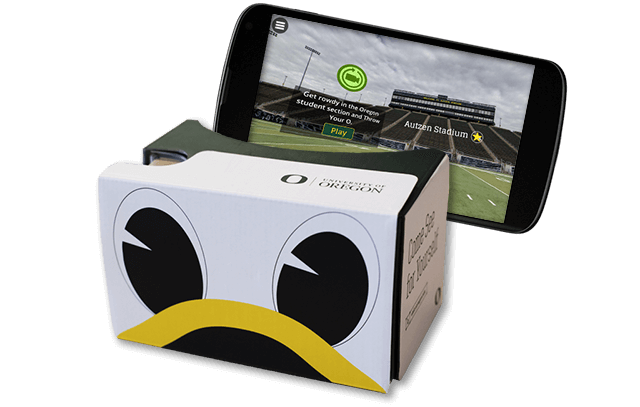 Whether you have existing product models, or need them created, we can help to bring optimized 3D assets into VR to allow users to interact with your product or facility.
With volumetric video and photogrammetry, we can create photo-realistic 3D environments for room scale applications, allowing viewers to walk around and explore real-world environments.
Even the most amazing quality VR experiences are worthless if users can't navigate them easily. With our roots in UX and eLearning, accessibility and usability are a top priority.
Ready for Multiple Platforms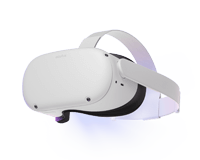 Meta (Oculus) literally rebooted the VR industry with it's first product (Oculus Rift), and now offers the leading stand-alone 6DoF headset, Meta Quest 2.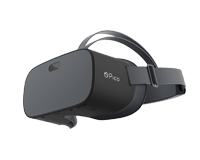 Pico VR offers powerful products for business considering you have full control to replace the launcher app with your own and provide a fully branded experience.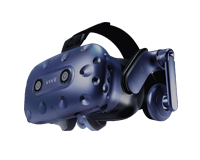 HTC provides high-end headsets for 6DoF interactive experiences, powered by your PC and connected with wires, they're well equipped for high resolution gaming.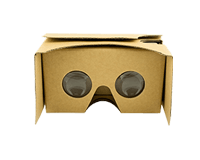 Google Cardboard showed us that VR could reach the mass market with a simple cost-effective phone case. Custom printed branding also makes it a great marketing tool.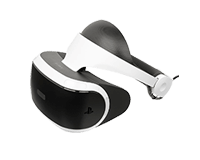 Sony's Playstation VR has been wildly popular with gamers, millions of Playstation owners are now part of this growing VR audience.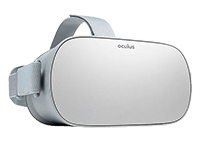 Oculus Go was discontinued in 2020, but you can now run custom firmware, which opens possibilities for development on this comfortable 3DoF headset.
Tell us about your project
Got a VR project you'd like help with? We love a good challenge. The VR space is ever evolving, we can help you plan and execute your next VR campaign.
Our Expertise
Travel & Tourism
Outdoors & Nature
Extreme Sports
Vehicles, Aerials, Water
Music & Entertainment
Implementation & App Development