VR Production
Virtual Reality
360 Labs is a full service cinematic VR production company with expertise in spherical capture dating back to 2007. We've been making VR-ready content since before VR was cool. Our Portland Oregon based team does all of our production work in house, from concepting ideas all the way to advanced visual effects.
Our capable team can build you a virtual reality experience from the ground up — including consulting and discovery, storyboard, design, full service production anywhere in the world, motion graphics, sound design, app development and distribution.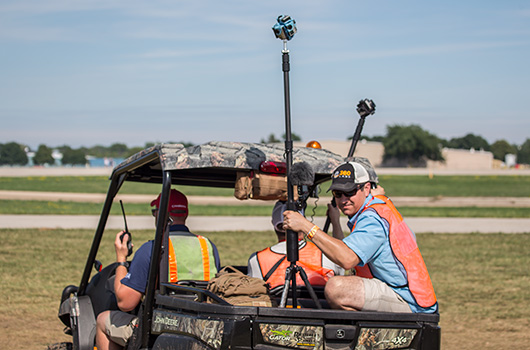 To us, working in video means capturing an adventure that really happened, in a place that really exists. You can't replace that with CG. As photographers and filmmakers, we are passionate about capturing real life and re-living those moments in immersive video and photos. Since we were panoramic photographers long before the VR market exploded, the concept of storytelling in the 360 medium comes natural to us.
360° photos and videos are the easiest content for new users discovering VR to find and experience, with the lowest barrier to entry. With platforms like YouTube, Facebook and Twitter supporting 360° content, the sky's the limit when it comes to potential audience reach.
Ready for Multiple Platforms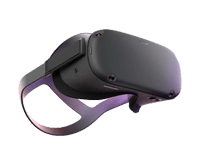 Oculus
Oculus literally relaunched the VR industry with it's first product, and now offers leading headsets for desktop (Rift) and a wireless 6DoF all-in-one (Oculus Quest).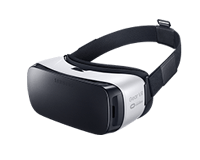 Samsung Gear VR
Millions of Samsung smartphone users had their first experience with VR with this Samsung phone based headset. Powered by Oculus, apps for "Go" are backwards compatible.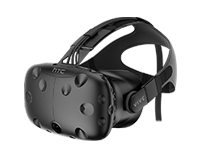 HTC Vive
HTC provides high-end headsets for 6DoF interactive experiences, powered by your PC and connected with wires, they're well equipped for high resolution gaming.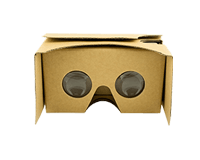 Google Cardboard
Google Cardboard showed us that VR could reach the mass market with a simple cost-effective phone case. Custom printed branding also makes it a great marketing tool.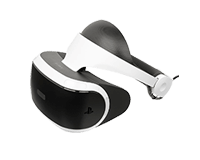 Playstation VR
Sony's Playstation VR has been wildly popular with gamers, millions of Playstation owners are now part of this growing VR audience.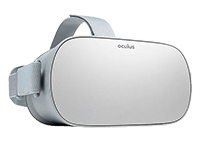 Oculus Go
The Oculus Go is the perfect 3DoF all-in-one headset for enjoying 360 video and immersive content in a portable package, at a price that won't break the bank.
Engage Audiences with VR Apps
While you can reach huge audiences with edited 360 video content on YouTube and Facebook, custom VR apps allow for interactivity that is not possible with these platforms. A passive viewing experience can become an adventure where a user can choose their path and make their own story. Stories can have multiple branching narratives that may change depending on where the viewer fixes their gaze.
You can also be sure to keep your audience engaged by sharing updates and new content, notifying your viewers with every release.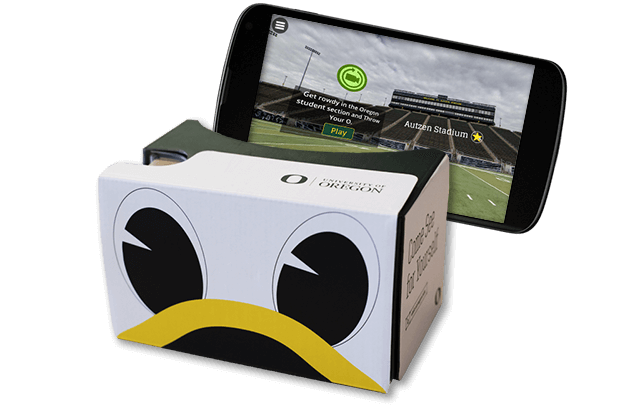 Distribution Options
From YouTube to Facebook, Twitter, Samsung VR and Oculus there are dozens of platforms to upload your content. We can help you maximize your effort and reach the biggest audiences, with tips on what drives more traffic and clicks to your content
Custom VR Viewers
Custom branded Google Cardboard viewers can be the perfect take-away after demoing your VR video content at trade shows and conferences, and work with a variety of smartphone devices. We can help you design and print quality viewers in bulk through our amazing partners.
Activation Strategy
We can help you determine the right course of action for activations at events and trade shows. From the right hardware to the right applications to display your VR content, we can help your marketing team deliver a memorable and exciting experience for your customers.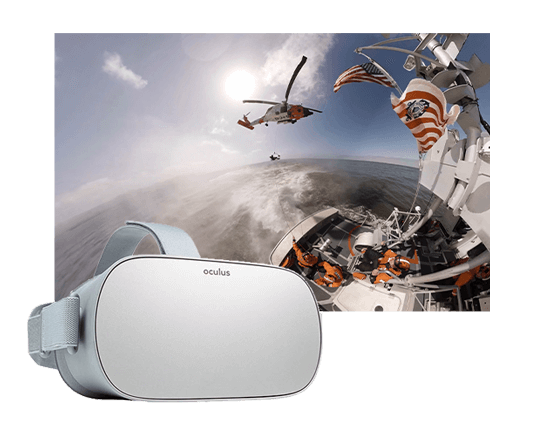 Check out recent work including thrilling rescue experiences for the US Coast Guard, educational experiences about our nation's farmers & ranchers, interactive VR applications for the University of Oregon and many other beautiful shots in amazing 6k quality with spatial audio.
Available on the following platforms:
YouTube, Facebook, Samsung VR
Tell us about your project
The VR space is changing by the day, but 360 Labs keeps up on current trends and technology. We can help you plan and execute your VR campaign from beginning to end.
Our Expertise
Travel & Tourism
Outdoors & Nature
Advertising & Brands
Extreme Sports
Vehicles, Aerials, Water
Music & Entertainment
Implementation & App Development