Five 360 Video Hosting Solutions Compared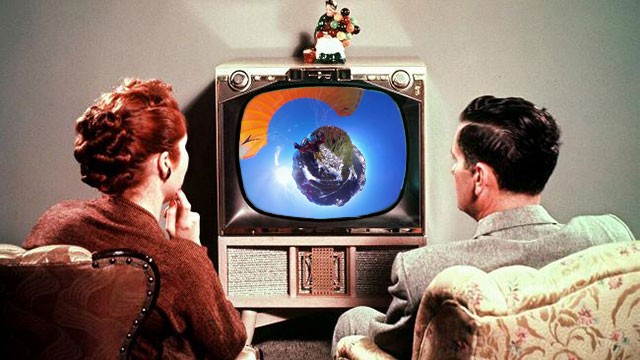 Over this past six months we've seen the emergence of many 360 video platforms. Our goal at 360 Labs is to get our content in front of as many eyeballs as possible, so we've tested a good number of these platforms and would like to share our findings with the community. We should probably also mention that we focus on platforms for live action video in 360 or VR, not those designed for CG and games.
If you stick around for the end we've got a handy comparison table you can download, skip ahead if you just want the nitty-gritty details. As usual, vaporware does not make the cut. However, if you have a real live platform we can actually use, we'd love to test it and send you feedback. Get in touch!
In the Beginning, There Was krpano
I can't start this list without giving props to krpano. All of the video platforms mentioned in this article aside from YouTube were built with krpano of some iteration, which is pretty much the world's most versatile and amazing panorama viewer. If you don't mind messing with XML and you fancy yourself a decent web developer, look into krpano and consider the option of building your own UI template for it.
Still, you've got to build this infrastructure into your website, tie in a database, integrate with a CDN and either transcode all of your video projects yourself into individual resolutions or come up with a solution to have a server do it for you. Knowing that, sometimes these other platforms can be very convenient for producers who don't want to go through all of those steps. We're fortunate to have so many options! On with it...
Vrideo
Public beta of Vrideo went live on March 20, 2015. The first thing we notice is that they must have a talented UX designer, because navigating and using this service is incredibly easy and intuitive. You can easily browse trending videos or browse popular channels and videos by category. We find more and more that our content is actually being discovered by people browsing, as it should be!
We've uploaded more than 15 videos at the time of writing, and found the processing times to actually be quite good compared to other platforms. Two big features that set Vrideo apart from others are the ability to upload stereoscopic 3D content and to set your own orientation of your video. There have been many times I wanted to tweak orientation just a bit, Vrideo makes this quick and painless. Custom thumbnails can be uploaded as well.
The player itself offers multi-resolution up to 4K, and switching between resolutions is quite responsive. They also support direct to Oculus Rift playback via WebVR, for those of you early adopters with Firefox or Chrome distributions with WebVR enabled. Even better, the whole process of how to watch the content is explained in easy to understand tips on the website. Unfortunately there's no little planet projection option or zoom in/out ability. Users can download videos for devices such as Samsung Gear VR, if you select the option to make the download available.
There are no dedicated mobile apps available at the time of writing, but Vrideo offers 360 video playback support native in the browser on your mobile device. We've tested on the Samsung Galaxy S3, S4 and Note 4 and found the content was playable even on the older generation phone… although not quite as smooth as a native app.
They also promote the videos themselves, they have a person on the team who's only job is managing the community. We've actually a seen a little bit of traffic on videos we've never shared or promoted ourselves, which is something I can't say about other networks where the views are next to nothing.
YouTube
Turns out, maybe YouTube is "the YouTube of 360." It only just launched in March of 2015. The initial release pretty much only allows very basic functionality of displaying a 360 video as spherical and allowing the user to click and drag to look around. There are no projection options, and you can zoom with the plus and minus keys, but only a tiny bit.
The default projection can also look a bit distorted, maybe not the best choice. Furthermore, it's only available via Chrome browser or the YouTube app for Android. There's no error or indication that you could be having a better experience. Something to tell users, "Hey, this video is 360 and it looks really awesome in Chrome" would be nice. Also, starting those videos earmarked as 360 in a higher default resolution quality would be ideal. Some people assume all 360 video on YouTube is "bad quality" because they don't realize it's available in resolutions up to 4K. You need that extra resolution when stretching a video across a sphere, as we all know your actual FOV is a much smaller portion of the video. I would even go so far as to remove several of the lower quality options, as 360 in those resolutions is nearly unwatchable.
Content producers have to download an app to manually add meta data to 360 video to get the correct projection, which is a step I often forget until I've waited several hours for a 3gb video to upload.
Still, YouTube beats everyone else on sheer power. You cannot upload and process videos faster anywhere else. You also can't access an audience of more than a billion users anywhere else, so YouTube has the edge on exposure for your content as well.
The mobile app works on modern Android phones, but has trouble displaying 360 videos on older generation phones like the Galaxy S3. We found that other platforms tend to work better with older devices. We would also hope that YouTube would enable support for a VR display mode for Google Cardboard and other HMDs very soon. That feature is a must-have!
Littlstar
We started working with Littlstar back in October of 2014, and since then we've tested a number of videos. The Littlstar team actually approached us. They're an amazing group of folks and always willing to listen to feedback and suggestions for improvement, which is the way it should be!
The website is fairly straight forward and easy to navigate. The categories make sense and we're finding that people are watching our videos on Littlstar with some decent frequency. Finding and watching content seems to be the top priority in design, which is sometimes not a priority for other platforms who focus on pushing their software or video hardware on you.
Processing times can run a bit slow, and we've also noticed some unwanted artifacts in some of our videos around the display of logos and graphics. You're also unable to select and upload your own thumbnail images, unfortunately.
The player itself is fairly basic, offering some projection options and zooming. Particularly we're excited to see a little planet projection mode. As of the time of writing, they don't support resolution switching in the player or a VR display mode, although they're testing native VR support. Given that krpano supports VR display, it's only a matter of time before all of these platforms implement it. As mentioned about some other players, we also prefer a different mouse navigation on desktop, more of the Google Street View style click and drag.
They offer a beta app for Android for 360 video playback that currently loads a featured video at random per each category. You can sort of channel surf through the videos, although you can't browse or search for a video by title or name... yet. You can also enable a download option so users can have a local copy of a video to watch on Samsung Gear VR or Oculus via desktop.
One feature that Littlstar has included that others have not is the ability to host individual panorama images. Given this is a native feature of krpano, I'm surprised more platforms don't offer it. I think the next logical step is to allow us to tie panos and videos together in a navigable virtual tour. Adding still panoramas will be a smart move, in my opinion.
Kolor Eyes
Kolor Eyes is an incredibly feature rich 360 player from Kolor, the makers of Autopano and Autopano Video. The hosting solution itself came later, after Kolor's own line of video players made for desktop, Android, and iOS. We use Kolor Eyes desktop to test our footage on an almost daily basis, and the Android app remains one of our favorite ways to show 360 content.
The browser player offers six projection modes along with a way to simulcast the source video in rectangular box on the bottom third of the video, which can be helpful for producers. In addition to this they have a full screen button and resolution switching. You can also zoom way in/out to distort little planet projection.
If you load up the web interface on a mobile device, it suggests downloading their free native app to watch videos for either Android or iOS. The Android app can play 360 video smoothly even on older generation phones. If you already have it installed, you can simply tap a button to start playing video in the app, just like we do with our videos here in our library. Both apps offer side by side VR viewing modes.
Loading times can be a little sluggish, it may be due to our geographical location considering Kolor is a French company and we're over here in the US, but we're not sure how their CDN is optimized. They offer a resolution switch, but higher resolutions like 4K can sometimes take very long to start playing.
Upload and processing times are surprisingly not bad at all. There's unfortunately a lack of any thumbnail customization options, an automatic thumbnail based off the equirectangular projection is used - yuck! And we also prefer the mouse navigation reversed, to click and drag rather than click and push. At least give us an option to switch.
The categories and organization of the site can be a bit frustrating. Kolor didn't launch with categories originally, and later introduced a tagging system for keyword searches and a simple list of base categories. Categories and search aren't enabled in the mobile apps yet. The landing page for the web based player only recently introduced filters and sorting orders, so the videos that have the most views are typically those that have been on the front page of the website (before categories) for nearly a year. I get the feeling Kolor doesn't have a very large consumer audience looking at videos because we get very little traffic on videos if we don't share them on social media or embed them. This may be due to the lack of organization early on, or the fact that the mass audience doesn't really know what a Kolor Eye is.
360 Heros
We don't have a lot of experiencing uploading our content to 360 Heros recently, although we did use the service for a few videos last year. We've been turned off by their rather aggressive licensing agreement. By using their service, you agree they are allowed to license your content for a reasonable price (at their discretion). If you refuse to allow your content to be licensed, your channel can be deleted. Make sure to read that fully before uploading any content.
The player itself is quite feature rich. It has things we like to see like social sharing, lots of projection modes, full screen, multi-resolution up to 4K. The design elements and graphics in the UI feel a bit dated & cartoonish. Password protected and test videos from producers are displayed along with regular content. I'm not sure why they don't just hide the password content from users who are not logged in, seems logical, rather than making us click a video we can't even watch. You can change the mouse navigation from push to drag, it's hidden away in the context menu with a right click, look for "Switch Controlmode." Unfortunately the website won't remember your preference next time.
They have native browser support for playback of 360 videos on mobile, but no VR display mode. For that, you can download their app for iOS or Android. There's no intuitive way to open a video from the website in the app, like Kolor Eyes does for example. The app doesn't offer many of the features of the desktop player (no Little Planet projection, no resolution options), and you can only rotate the video on the horizontal axis by swiping, which is odd. I can't speak to the iOS app because I'm a Droid, but from what I've seen it's about the same.
Others Worth Mention
VCEMO was a 360 video platform that launched on Kickstarter but failed to meet funding goals. If you try to find them today, you'll see they've redirected their website to another project called EEVO, there's not much information but they seem to be creating a service for curation and licensing of VR content. We didn't get a chance to beta test the original product because it was a paid goal on their Kickstarter campaign. Seems kind of odd to ask a producer to pay for the right to give them your content, and then beta test the product.
Beamify.tv - we haven't used them yet. In their debut to the 360 video community it was discovered that they had downloaded source videos from several producers and uploaded to their own site without asking permission. Needless to say, that's a big no-no. Because of this, we'll likely not be using their service.
So that's it!
The one thing you should take away here as a producer is, your content is valuable! Take time and consider which platform might serve your needs best. If none of them do, grab a krpano license and build your own, it's not rocket surgery!
Finally, we've got a quick comparison matrix with the features of the main five 360 video hosts compared in the article, click to download in PDF.