Getting Started Guide: Watching 360 Content in a Headset
Watching 360 video content in a VR headset provides a sense of immersion that brings the experience to a completely different level, but even today, the majority of 360 video content is watched on hand-held mobile devices. That's unfortunate, but we totally get it. There's a whole gaggle of VR products and phone holding devices, all of them offer a different, sometimes frustrating user experience.
Sifting through content to find great 360/VR experiences can be difficult, and from there it's not always intuitive to seamlessly watch them in your headset without lengthy searches. Since we've been dealing with this for years, we've put together some of our recommendations on making this process simple and enjoyable, as it should be!
Step 1: Get a Headset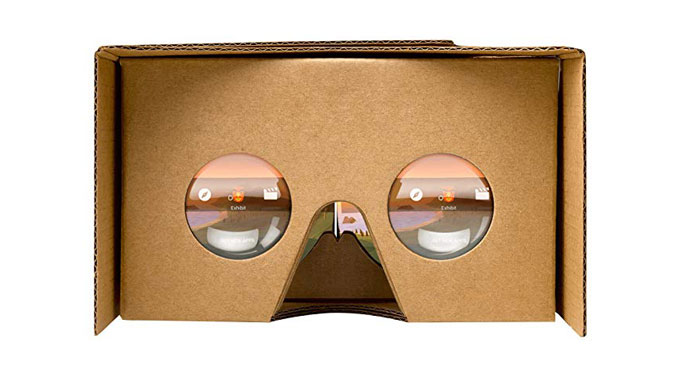 The quickest and easiest way to start viewing 360 video content in a headset is to buy a holder for your smartphone, such as a Google Cardboard. These are essentially just a box for your phone with 2 lenses, and sell for as cheap as $8 or even less in bulk. If you attend any VR related events or trade shows, chances are you can easily get one for free from a vendor. Some will come with straps, some without. Some will have a button, which gives you more options to use apps that require interaction.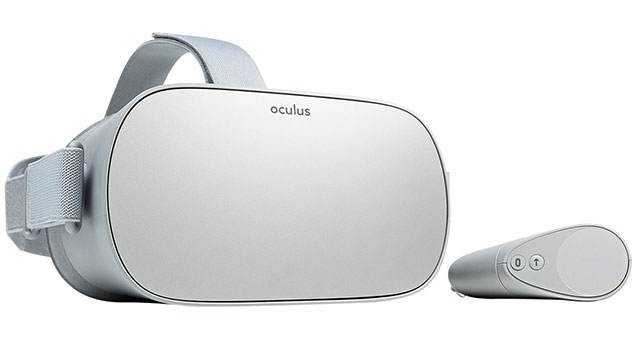 The next step up in quality is to consider something like the Oculus Go. This is an all-in-one headset that doesn't require the use of your mobile phone, starting at only $200. They're comfortable, easy to set up, optically superior, and offer a wide variety of apps and games. They also come with a motion controller for interactive apps and navigation. If you have a Samsung phone, you might also consider picking up a Samsung Gear VR, but ensure that it's compatible with your phone model. Samsung made and shipped millions of these, so there's a lot of cheap deals out there on the second-hand market.
Step 2: Get 360/VR Video Apps
Our top 3 essential 360 video apps are YouTube VR, Facebook 360, and Samsung VR Video. Each has pros and cons, but with these three apps you'll have access to 99% of what's out there for VR video, including 360 Labs content.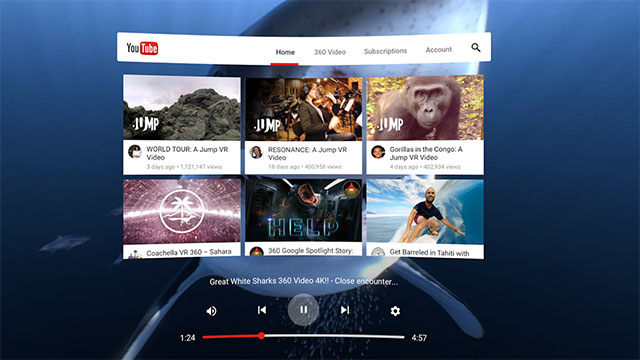 The YouTube and YouTube VR apps get you access to all of YouTube's content including 360 video and VR 180. To watch stereo 3D content, you'll need a headset to get the 3D effect. Videos can easily be found in these apps by using the "watch later" feature. If you are working with us on a project and we have staged content on YouTube, these apps will be the easiest way to watch in a headset.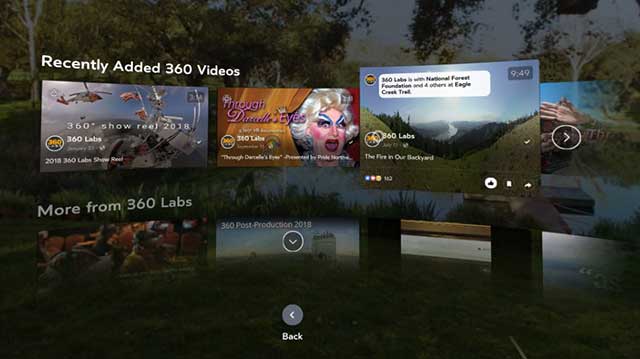 Facebook 360, for Oculus Go, Rift, and Samsung Gear VR is a great way to discover new 360/VR content that crosses your news feed. You can also bookmark content to view later when you have a chance to put on your headset by using the "save video" feature in the top right menu. We like it because it highlights 360 video and photo content that our friends have shared.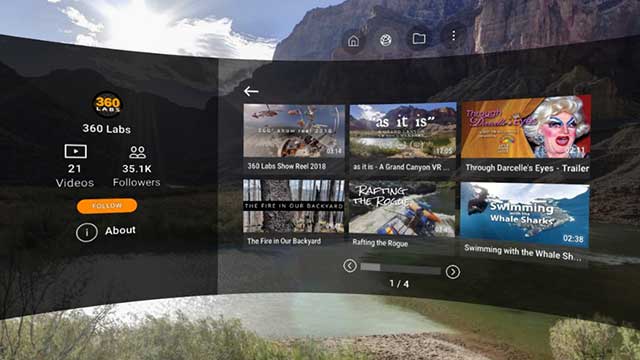 Last but not least, our favorite app for consuming new VR video content is Samsung VR Video. This app was first released with the Samsung VR, but is now available for just about every major VR platform there is. The UI is very intuitive and simple, offering several curated categories and featuring the most recent high quality trending content. You can also download content locally to your device for viewing offline, or reliable playback without streaming. YouTube makes you pay for that feature, and Facebook simply doesn't have it.
Step 3: Enhance Your Experience
Use headphones. Many VR video projects have implemented spatial audio, a technology that positions the audio sources in 360 space. If a person is talking to your right, you will hear their dialog in your right ear, and when you turn to face them it will sound like it's coming from the front. Noise cancelling headphones are also a great way to feel like you have truly been transported to another place.
Make sure to pay attention to the quality settings. When you are viewing VR content, especially 360, a lot of quality is lost because you are stretching the entire video across a sphere. In your field of view, you are only seeing a portion of that video. Whenever possible, you'll want to select 4K or above for quality settings. Streaming 4K isn't always easy, but this is why Samsung VR is our favorite app, because it allows you to download.
Finally, have fun! If you discover a great story that you absolutely love, share it. And whenever possible, help others learn how to watch this content the way it was meant to be experienced, in the VR headset.