Through Darcelle's Eyes: Community Engagement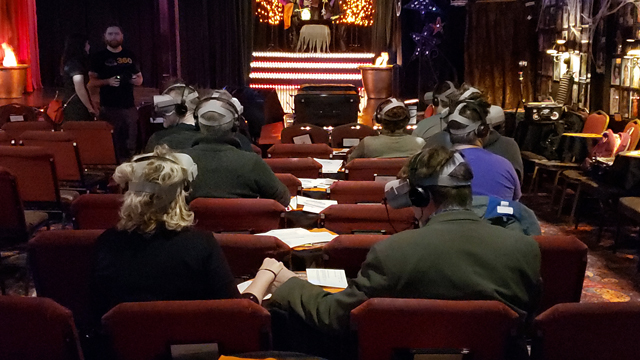 In the past year, 360 Labs has brought our immersive documentary about the world's oldest drag queen, Through Darcelle's Eyes, to hundreds of viewers at over a dozen in-person VR screening events in our local community. Our goal is to connect with diverse audiences that may not have access to or prior awareness of VR, in order to share this heartwarming film with them. We've prioritized grassroots screenings as the initial distribution method for our film because they are the best way for us to reach our target audience and generate the most impact.
Our screenings began in October 2018 at Darcelle's historic showplace, where over 200 people sat down to watch our 20-minute documentary in the very place that Darcelle's drag career began decades ago.
The Response
The response to the film was overwhelming: the Willamette Week, Portland Monthly, KGW, and The Oregonian wrote rave reviews, which you can read here at our website.
We asked our viewers to fill out a short survey after watching the documentary. We asked for a rating out of 5 stars, if they had tried virtual reality before, where they heard about the event, and left it open for comments. As we expected, over half of the viewers who attended our screening had never experienced virtual reality before. What they saw left a lasting impression. We had over 150 responses that averaged to 4.8 stars (crowns, in this case). Here are some of the responses we received:
"I only gave it 4 stars because it should have been longer. A wonderful glimpse into Darcelle's history and legacy, just the same."
"I loved all of it. Thank you so much. This is a must see."
"A fantastic look at the history of a Portland icon. Love using technology of the future to tell this story of our history. Excellent, tearjerker! Thanks!"
"Amazing story! Unique experience seeing it in 360. I need to watch multiple times to actually see all the scenes and content."
"Excellent. I could've watched more. High production values, well done."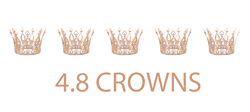 To facilitate this event, we charged $6 per ticket and donated 15% of the proceeds to a local charity, Camp KC - a free summer camp organized by Cascade Aids Project for children affected and living with HIV. Shortly after the screening weekend, we had a wonderful community member offer to match our donation, raising a total of $400 for Camp KC!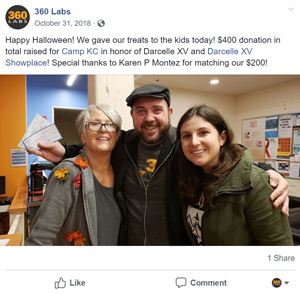 Leaving an Impact
When we set out to make Through Darcelle's Eyes, we hoped that our story would reach people in the LGBTQ community and have exactly this kind of impact. We specifically wanted to make a film about an 88 year old drag queen because that's a story you don't see prioritized enough, and we believe representation in media matters!
For example, of the top 100 Hollywood films in 2017, 81% had no LGBTQ characters in them at all. The lack of visibility for LGBTQ people in popular forms of media is a big problem- it sends a message that these stories and experiences don't matter. We believe we can create positive change around this issue by creating films like Through Darcelle's Eyes. We want to use the incredibly powerful medium of 360 documentary storytelling to celebrate and highlight underrepresented voices, and through those stories, connect with diverse audiences.
Pride Northwest 2019
Since our opening weekend at Darcelle's showplace, we've expanded our community screening efforts into college classrooms, local film centers, and most recently, a 2-day exhibition at the 2019 Portland Pride Waterfront Parade and Festival.
2019 was a very special and historic Pride- It was our presenting sponsor, Pride Northwest's 25 year anniversary and the 50 year anniversary of the Stonewall Riots. We screened Through Darcelle's Eyes to around 200 people from all walks of life at the festival on Pride weekend.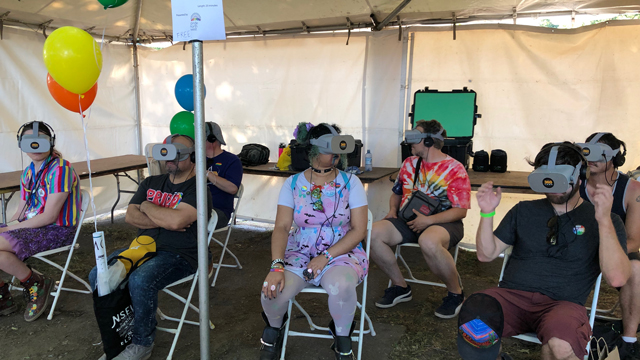 The Outcome
After hosting numerous screenings, we learned that when people are given the right kind of content, their appetite and appreciation for VR films grows exponentially. We brought a well-told and entertaining story to viewers who could easily connect with the topic, and the result was overwhelmingly positive -people were asking for more and didn't want to take the headsets off!
We've seen a real demand for cinematic VR storytelling and we're excited to continue creating original documentary films for our growing audience.
Through Darcelle's Eyes will soon be available for VR headset owners on Samsung VR as premium content. For those without access to a VR headset, we will continue to bring our film to festivals and community screenings.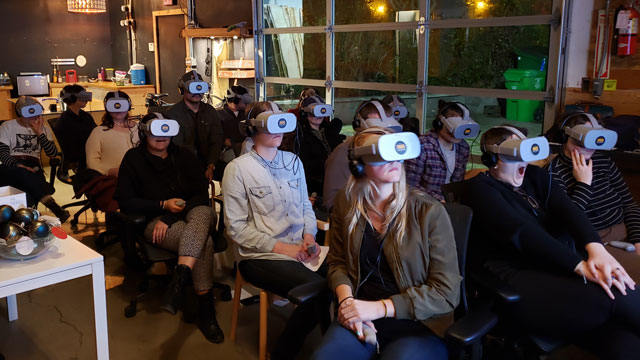 Are you interested in hosting a special screening of Through Darcelle's Eyes or another 360 Labs Original with your friends, family, co-workers, or community? We specialize in facilitating VR screening events that can accommodate hundreds of viewers and can be customized to include special presentations and Q&A sessions with our talented team of filmmakers. If you've got a group of people who like a good story, we can take them on an incredible adventure!